Staff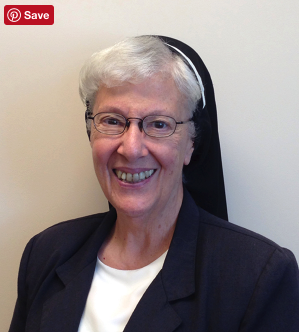 SISTER MONICA MARY DEQUARDO, O.S.F.- EXECUTIVE DIRECTOR
Sister Monica Mary oversees all programs and endeavors of the St. Gabriel Mercy Center. She has a MA in general professional education and a BA in Latin with a minor in history. Sister Monica Mary is a high school teacher by profession with extensive administrative experience.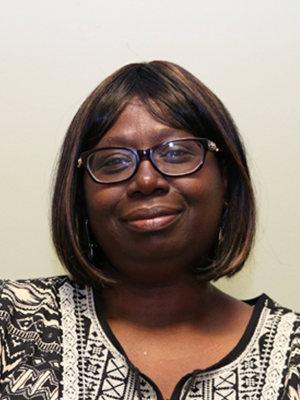 MS. MAVIS HONORABLE- ASSISTANT DIRECTOR/CHIEF OPERATING OFFICER
Mavis Honorable, Assistant Director, has a B.S. degree from Delta State University in Computer Information Systems and obtained a Masters degree in Information Systems from DePaul University, Chicago, IL. Mavis was hired as the Computer Lab Coordinator and was promoted in February 2012 to the position of Assistant Director. Mavis brings many years of experience in technology and business analysis.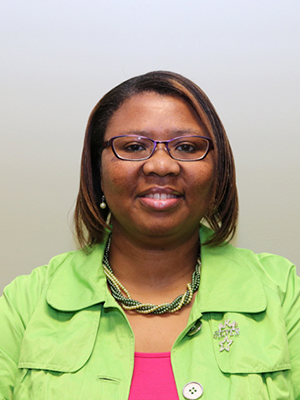 MS. TRENA ROBINSON, MBA- DIRECTOR OF ADVANCEMENT & COMMUNICATIONS/PUBLIC RELATIONS
Trena L. Robinson has been employed at St. Gabriel Mercy Center since July 2007. Her duties include providing leadership and management of the Advancement Office, maintains the data base in ResultsPlus for donors, mail letters to constituents for donations, plans and executes fund raising events, and prepares and submits grant and foundation proposals for the programs at St. Gabriel. Trena has a B.S. and Masters in Business Administration and has worked as a Paralegal, Accounts Receivable Coordinator and Administrative Assistant.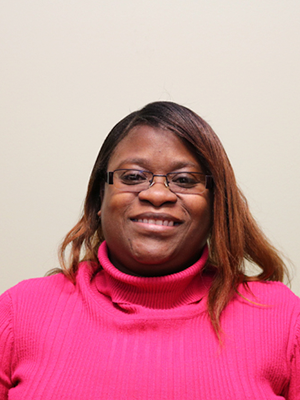 MS. CASSANDRA SMITH – ADMINISTRATIVE ASSISTANT
Cassandra Smith began in November 2016 as the Administrative Assistant at St. Gabriel Mercy Center. Her responsibilities consist of greeting and assisting clients, taking minutes at Board meetings, reconciling bank statements in QuickBooks, working with payroll and accounts payable, as well as perform human resources duties. Cassandra has a B.S. Degree in Business Administration and a Master in Business Administration and Human Resource.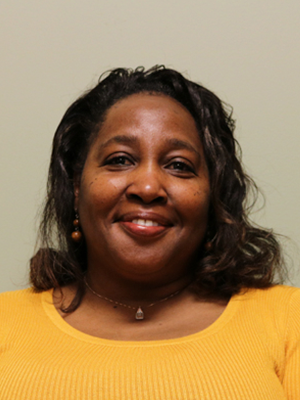 MRS. DWANA LYLES- SENIOR OUTREACH COORDINATOR
Dwana Lyles has been working at St. Gabriel since 2006 as the Senior Outreach Coordinator. Her responsibilities include planning and overseeing the activities for the participants, preparing healthy meals each day, providing transportation to and from the Center, and developing exercise programs. The participants' spiritual, emotional, social and physical wellbeing are always respected. Dwana has a B.A. degree in Sociology.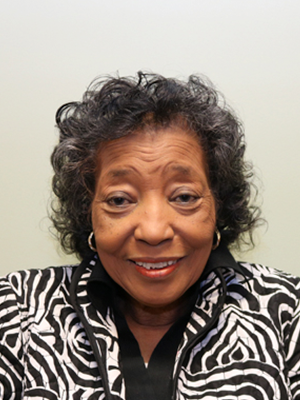 MS. BOBBIE DULANEY- SEWING COORDINATOR
Bobbie Dulaney is the Coordinator of the Sewing Program and the Delta Boutique. Not only does she teach people how to sew, she shows them how to make money by selling the beautiful garments in the Delta Boutique. Bobbie has a B.S. from Coahoma Jr. College, a B.S. from MVSU and is taking courses offered at Delta State University as well.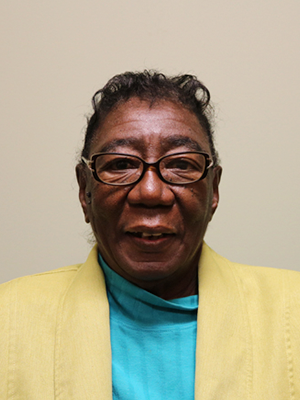 MRS. CLESTINE DAVIS- CERTIFIED PARENT EDUCATOR
Clestine Davis has been a Certified Parent Educator since 2001. She visits each family every month teaching parenting skills relating to the physical, emotional, intellectual, and spiritual life of the child. Clestine began working with St. Gabriel Mercy Center after working fourteen years at St. Gabriel Mission School.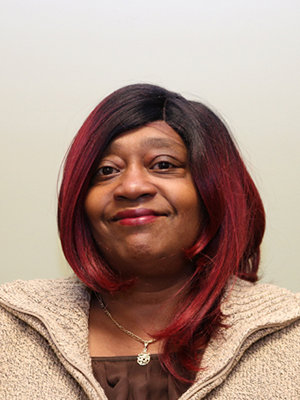 MS. MARTHA BLACK- CERTIFIED PARENT EDUCATOR
Martha Black has been a Certified Parent Educator since 2003. She is responsible for teaching parenting skills to parents every month as well as generating monthly and annual reports. Martha was a Certified Teacher Assistant for eight years and in Home Daycare for seven years before coming to St. Gabriel.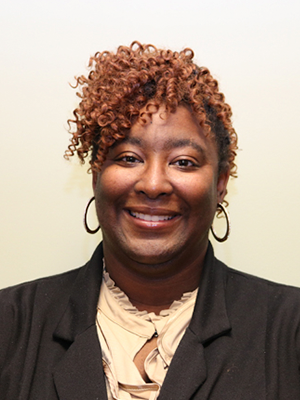 MS. CANDACE CHASE- EMERGENCY ASSISTANCE PROGRAM COORDINATOR
Candace Chace is the Coordinator of The Emergency Assistance Program which assists clients in paying some bills when an emergency has arisen. Candace is also the manager of St. Gabriel Closet, the Thrift Shop is the Coordinator of the Volunteer Program which helps every program at St. Gabriel. Candace has a Bachelor of Business Administration from MS State University.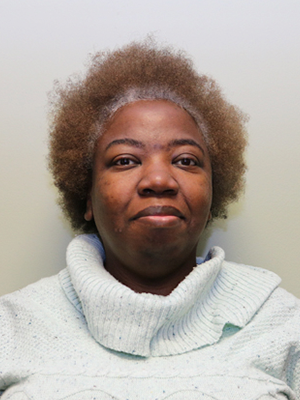 MS. MONICA MILLER- COMPUTER LAB COORDINATOR
Monica Miller is the Coordinator of the Computer Lab at St. Gabriel Mercy Center. She is responsible for assisting the community with educational employment needs, with resume writing, job searches and computer comprehension. Monica teaches a variety of computer courses.  She assists all staff with technology issues.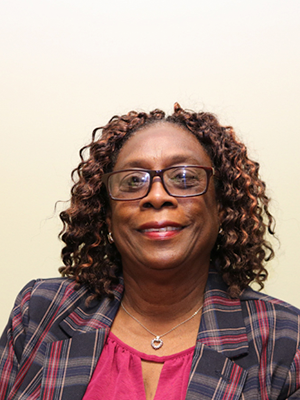 MS. LINDA CAIN – GED COORDINATOR
Linda Cain began working at St. Gabriel Mercy Center in November 2015 as a GED Instructor and was promoted in August 2016 to GED Coordinator. She teaches English and History. Linda has an Associates of Arts degree from Coahoma Community College and a Bachelor of Science degree from Delta State University.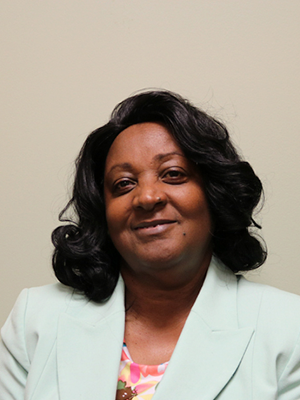 MS. GERALDINE WRIGHT – GED INSTRUCTOR
Geraldine Wright started working at St. Gabriel Mercy Center in August, 2016 and teaches Math and Science.  Ms. Wright has a B.S. in English and Sociology and a Master of Education in Guidance and Counseling.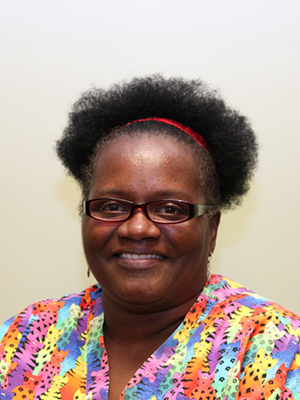 MS. PHYLLIS BROWN- ENVIRONMENTAL SERVICES
Phyllis has been one staff with St. Gabriel's for a few years and is such a help when it comes to the overall cleanliness of the facility. We are grateful to have her here!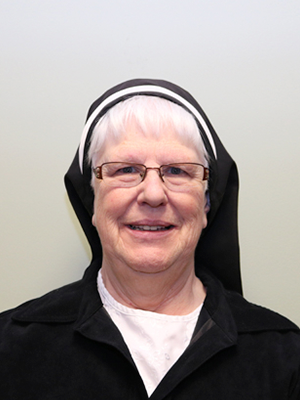 SISTER EMY BETH FURRER
Sister Emy Beth Furrer is a volunteer who will be a resource person for the Director and Assistant Director.  She arrived at St. Gabriel Mercy Center in August 2015.  Sister has a BA in Biology/Chemistry from St. Norbert College, West De Pere, WI, and a MA in Health Care Administration from The George Washington University in Washington, D.C.  Sister has worked in Wisconsin, Nebraska and Ohio.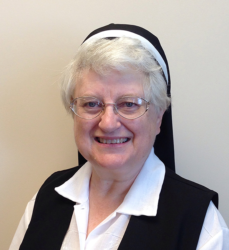 SISTER MARY BETH KORNELY, O.S.F
Sister Mary Beth is a volunteer who will be helping out the Director with some of the finances and is working as an intern with Director of Advancement. Sister arrived at St. Gabriel's in August, 2014 after living in Greenwood for ten years and comes with a BA degree in Elementary Education and Math. She has experience as an elementary teacher, Student Financial Aid Director at a college, and Parish Secretary and Bookkeeper.